| | |
| --- | --- |
| Surface | Sheet steel, powder coated |
| Color | anthracite |
| Heating element | Direct heating |
| Voltage | 230 Volt, 50 Hz |
| Temperature | approx. 90°C with 680 watts, approx. 120°C with 1,000 watts |
| Electromagnetic compatibility | Elektrosmog arm |
| Protection class | IP 20 with plug |
Download data sheet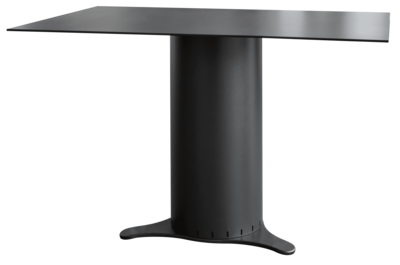 Any unanswered questions?
How much guarantee is there on the table heater?
We give a 72-month guarantee on our HALLER table heater.
How quickly does an infrared heater get warm?
Our infrared heater only needs 6 to 8 minutes to warm up from 0 to 90 degrees. You feel the direct heat immediately. So infrared heating is perfect for generating heat quickly and spontaneously. For permanent heating, bodies are heated only once and then kept at a constant temperature by regularly cycling the infrared heater. As soon as external heat sources such as sunlight are available, the infrared heater can switch off without significant losses.
What protection class does an IR heater have?
Our infrared heaters have protection classes from IP 20 to IP 65, depending on the model. This means that we can also offer an ideal heating solution for damp rooms.